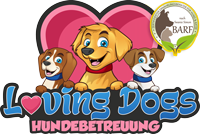 Ich bin seit 2005 der Nachbar von Neysha. Meine Hunde konnten oft die gute Betreuung von Neysha während meinen Ferienabwesenheit geniessen und als nächster Nachbar kann ich nur sagen: Ich würde Neysha als Hundebetreuerin bestens empfehlen.
– Fernando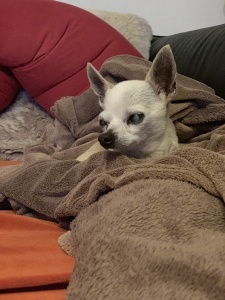 Chichi hat sich bei Neysha sehr wohlgefühlt und würde rundum super und liebevoll betreut! Er durfte sogar im Bett mit ihr schlafen, was er sehr genossen hat!
– Simone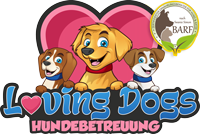 Meine Goldihündin war jetzt schon mehrmals bei Neysha in den Ferien. Ich bin begeistert und meine Hündin auch. Es ist wirklich schön anzuschauen wie toll es den Hunden geht. Viel Bewegung, leben im Haus und Garten. Mit viel Liebe, professioneller Art und Erfahrung wird jeder Hund behandelt. Ich werde Sie immer wieder geben. Und der Preis ist wirklich fair.
– Vale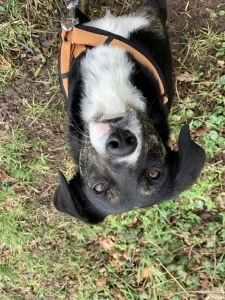 Super zuverlässige, kompetente Hundebetreuung. Unsere 2 Fellnasen gehen immer sehr gerne zu Neysha. Es tut gut zu wissen, dass sie da sehr gut betreut werden.
– Manuela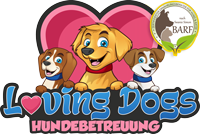 Neysha ist die Allerbeste und liebevollste Hundesitterin, die man sich nur vorstellen kann. Bella, meine Golden Retriever Hündin, durfte ein paar Mal bei Neysha wohnen und ich musste mir keine Sekunde Sorgen machen, da sie in perfekten Händen war. Ich kenne keine grössere Hundeliebhaberin und Hundeflüsterin als Neysha. Schade, dass sie so weit weg wohnt!
– Veronika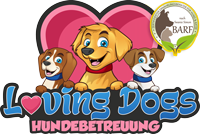 Neysha has looked after our labrador Otis from a very young age. She was one of the few dog sitters to take him on at only three months and looked after him while we were visiting family in the UK for a weekend.
We were a little worried about leaving him and Neysha sent us videos and photos showing how he was getting on which made us relax!
He was so well looked after that when we picked him up he didn't seem to have missed us at all!
I would really recommend Neysha's services for dog walking and dog sitting and we'll be using her again very soon.
– Pete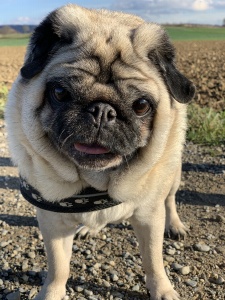 I've been taking my Pug, Chloe, to Loving Dogs for the past 6 months.  Neysha has been such a blessing – I often have to travel on short-notice for work, and she has always been able to accommodate Chloe even on the shortest of notices.  This was always an impossible task (or far too expensive!) before I found Loving Dogs.
The facilities at Loving Dogs are top-notch.  What I most appreciate is that the «guests» are free to roam throughout the space.  The interior feels like a doggie hotel – with dedicated rooms even for sleeping (complete with a full selection of dog beds).  Outside, there is plenty of space for the dogs to run and play together and Neysha always keeps a watchful eye on her residents.  This is especially important for Chloe, since she seems to believe she is not a Pug, but rather a German Shepherd.  I really appreciate that I never have to worry about Chloe behaving too big for her britches – Neysha is always there to make sure everyone is getting along.  In this way I would describe Loving Dogs more as a boutique hotel for our furry friends – it's not an over-sized kennel where dogs are crated and walked by a rotating team of strangers.  At Loving Dogs the services are much more personal.
The best part of Loving Dogs is the patron herself – Neysha.  Neysha is an animal lover and it's clear she truly loves what she does.  During Chloe's visits I often receive pictures of her on walks, playing in the garden or having a snooze – it's a small gesture, but it makes me so happy to know that Chloe is happy when I am thousands of kilometers away.   When I pick her up, I get a full report of how she behaved, ate, slept, and most importantly – which other resident dog became her latest crush.  
I really can't say enough good things about Loving Dogs.  It's so rare to find someone so dedicated to this type of work and who also has the facilities to support it.  Neysha's know-how and her formal background in pet care and nutrition are the icing on the cake.  I'm sure I'll be taking Chloe to Loving Dogs for many years to come.
– Chloe's Papa, Jason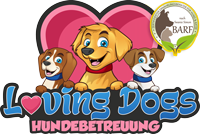 We were very reluctant to give our dog Rolo to anyone when we went away as he is our first dog and is quite a handful. Thankfully we found Neysha. She is fantastic with Rolo and when he stays with her, she sends us regular updates and photos wo we know he's doing ok. Her two dogs are so friendly, and we now send Rolo to day care once a week because he loves it so much. We can have a relaxing holiday and have peace of mind, knowing he is in great hands. She treats all dogs like one of her own, would highly recommend to anyone.
– Jodie & Tom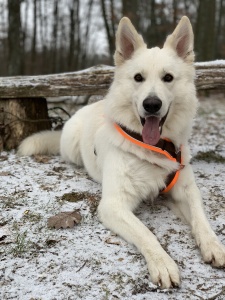 Sasha has two homes – ours and Neysha's. We wanted care for him where he could be free as he is at home and have even more fun playing with friends. He has this and more with Neysha. Dogs are allowed in her entire home and every room has the best possible beds for them to rest. And there is a large fenced garden where they can play. She truly loves each dog like her own whilst maintaining the necessary boundaries and discipline. She also advised us and helped us switch to BARF which has solved the multitude of health problems Sasha had with pre-prepared meals. We are really happy that Neysha decided to leave her corporate career to pursue her passion!
– Pratibha & Rizwaan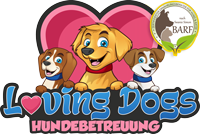 Wir sind überglücklich mit der Hundebetreuung von Neysha. Sie führt Ihren Hundebetreuungs-Service absolut professionell und äusserst kompetent. Die Hunde können sich im ganzen Haus und Garten frei bewegen. Im Haus gibt es ein spezielles Hundezimmer und im ganzen Haus sind genügend qualitativ hochwertige orthopädische Hundebetten verteilt. Unsere Leila ist bereits elf Jahre alt und Neysha nimmt Rücksicht darauf und passt die Spaziergänge an Ihrer Tagesform an. Sie konnte uns sehr viele wertvolle Tipps im Bezug auf die Ernährung geben. Ihr Wissen über Ernährung und Gesundheit des Hundes ist riesen gross. Neysha merkt sofort, wenn es Leila nicht gut geht oder wenn sie müde ist. Ich bekomme von jedem Spaziergang Fotos und dazugehörige Informationen.
Was wir sehr schätzen an Neysha ist ihre absolute Zuverlässigkeit. Ich kann mich zu 100% auf Sie verlassen und wir wissen Leila in den besten Händen. Für uns ist Neysha ein grosser Glücksfall und wir vertrauen Ihr voll und ganz und können Sie daher wärmstens weiterempfehlen.
– Brigitte & Christoph